Our Mission is to provide High Quality Calibration Gas products with Customer Service that exceeds the expectations of our Customers. We are an Organization that is built on Honesty and Integrity.
Cal Gas Direct Incorporated provides a comprehensive line of Disposable Calibration gases and products used by workers in Utility Companies, Fire Services, Military, Law Enforcement, First Responders, Oil and Gas Industries, Hospitals, Universities, Industrial Hygiene, Petro Chemical Plants, Refrigeration, Laboratory Instrument Calibration, Mining, Breweries, Water-WasteWater Plants, along with many other industries. The ultimate goal of our mission is to ensure working Men and Women may work in the safest environment possible.
Cal Gas Direct Incorporated is an Authorized Distributor of GASCO® products.
We have been Trusted to ship thousands of products to thousands of companies both large and small. No matter the size of the company, and how large or small the order is, our goal is to exceed every customers expectation every time.
Cal Gas Direct Incorporated has the largest selection of Calibration Gases online in the United States, with over 180,000 mixtures available and growing daily. Shipping thousands of cylinders to thousands of customers allows us to have the lowest prices, while never compromising on quality. We can provide the ideal calibration gas for your calibration gas needs. Cal Gas Direct Incorporated is a Minority Woman owned business committed not only to customers but also committed to giving back to those who are in need.
Customers who Trust and Purchase from Cal Gas Direct Incorporated include: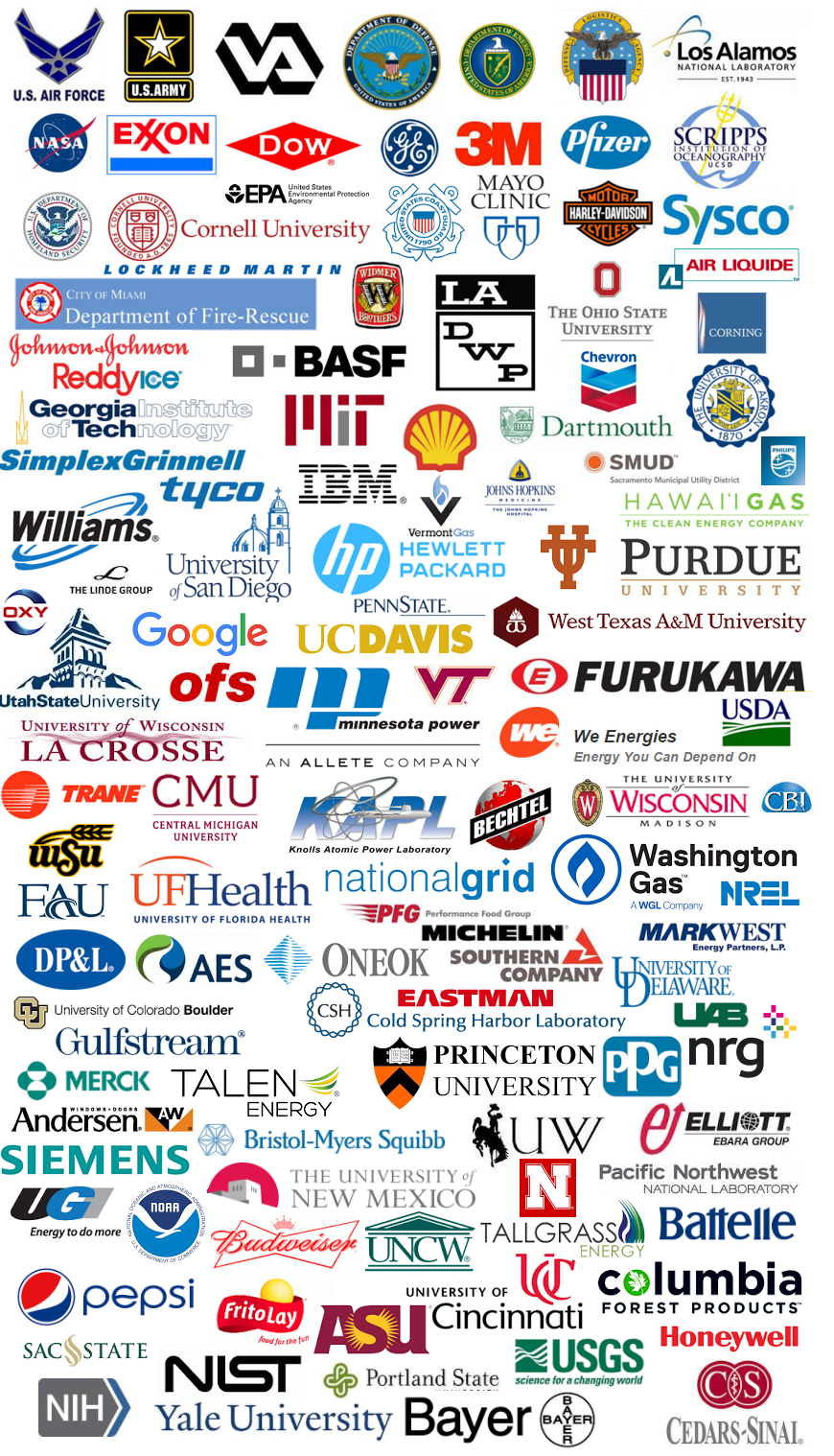 Cal Gas Direct Phone Number: 888-349-6042 x801
Cal Gas Direct email: info@calgasdirect

Commitment to Quality, Commitment to Customer Satisfaction, Our Mission, Our Commitment.